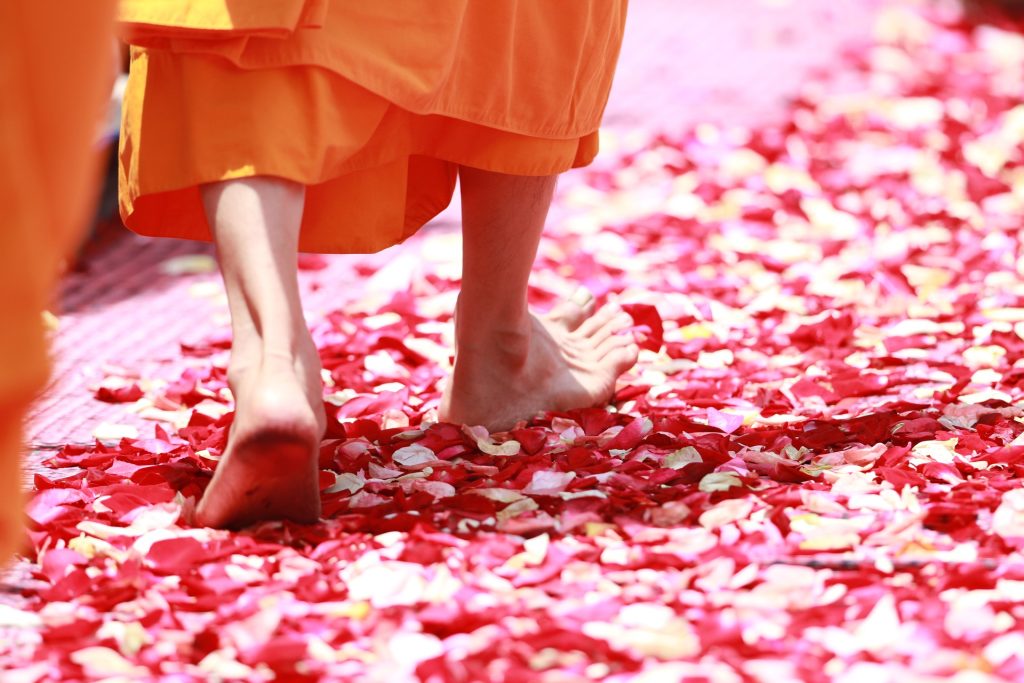 Police Raid Club 4 in Pattaya and Rescue Girls Sold into Sex Trade
In a successful operation against illegal human trafficking, dozens of female employees were rescued from the "Club 4" bar in Pattaya's notorious Sin City, where they were allegedly forced into prostitution, including underage girls.
The undercover operation involved a foreign agent who infiltrated the Go-Go bar and successfully located a minor engaged in prostitution. As soon as the signal was given, police raided the establishment and arrested all the employees. The manager and a woman were also arrested, both accused of illegal human trafficking. However, the owner, who is believed to have operated the bar without a license, is still at large.
Pattaya, known for its notorious sex industry, has been a target for the Thai authorities to clean up and transform into a family-friendly vacation spot for years. However, the fight against the deeply-rooted sex trade and corruption remains challenging.
It is disheartening to know that sex tourism contributes to 10% of Thailand's Gross Domestic Product, which amounts to almost 50 billion euros annually. Nonetheless, the Thai government continues to make efforts to combat human trafficking and provide a safer environment for all.
This latest raid serves as a reminder that the fight against illegal human trafficking is ongoing and highlights the importance of continued efforts to eradicate this heinous crime.
Previously we wrote
A trio in Thailand was caught engaging in sexual activity in public, and two Thai men and a Thai woman were arrested. The incident has sparked mixed reactions from the public, with some criticizing their behavior, while others defend their right to engage in consensual sexual activity. Regardless of people's opinions, their actions were illegal and potentially harmful to the public. Please click on the link to read the full details of this incident: Love Act in Broad Daylight on Street: Love Trio Arrested and Imprisoned
On the International Day against Violence against Sex Workers, Volkshilfe Wien emphasizes the importance of addressing violence against sex workers, including discrimination, marginalization, and criminalization of sex work. Their counseling center, SOPHIE, aims to expand opportunities and support for sex workers within and outside of the sex industry, providing anonymous and free support services. SOPHIE also opposes a ban on the sale of sexual services, which would drive the market underground and make it more challenging to provide victim protection and support. Please click on the link to read the full details of this news article: Preventing Violence against Sex Workers with Legal Recognition
Approximately 170 officers in Bonn and the surrounding area examined homes, brothels, and street prostitution to combat drug dealing, red-light criminality, and human trafficking. In the raid, five women were detained on suspicion of being unlawfully present in Germany, while seven prostitute businesses were examined for compliance with the Prostitute Protection Act. In addition, the police intervened in the Tannenbusch drug scene, where they discovered drug gang conflicts and arrested individuals on drug-related charges. The city's food inspectors also examined vehicles used to deliver food and issued a closure order for a brothel's cafeteria due to filthy conditions. Please click on the link to read the full details of this news article: Large-scale raid in Bonn's red-light district
The Felberstraße area in Vienna's Westbahnhof, once a red light district, is set to be transformed into a large climate-friendly green space. Residents of the city have been contributing to the development of initial designs for the project, with a full plan expected to be completed next year. The six-hectare storage grounds area at Westbahnhof will be used for the project without any impact on its functionality as a train hub. The aim is to create a sizable climate-friendly space in the heavily populated area and set an example for other regions: Ex Red Light District in Westbahnhof Gets a New Green Oasis