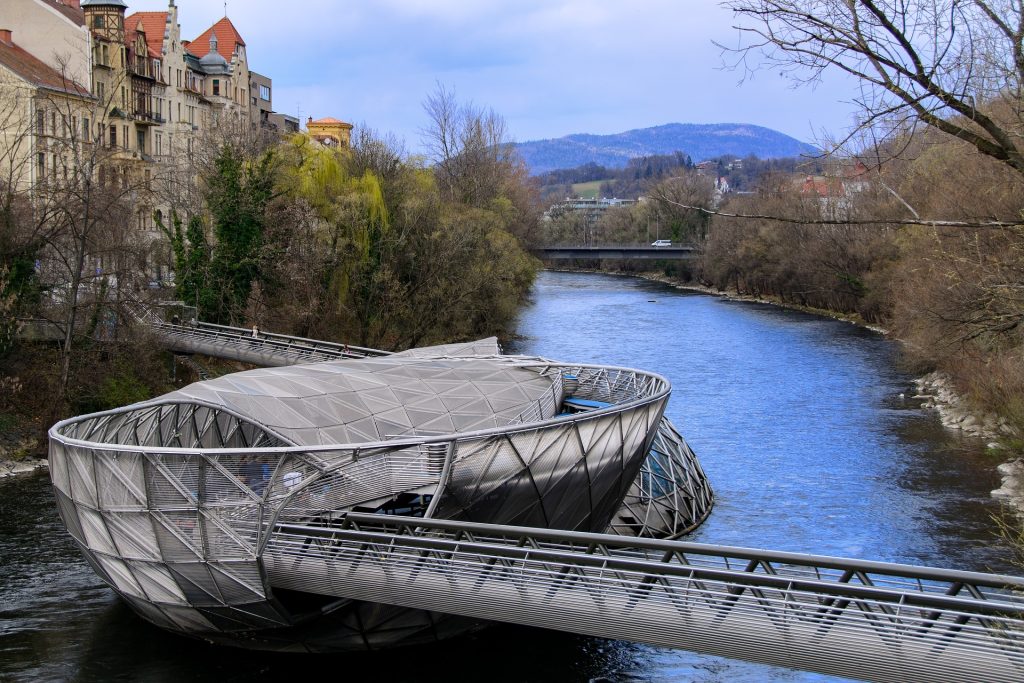 Body of Missing 26-Year-Old Romanian Woman Found Near Graz's Mur Power Plant
After weeks of relentless searching, a somber breakthrough occurred when the lifeless body of a 26-year-old Romanian woman, who had been missing since mid-August after being swept away by the Mur River in Graz, was located near the Mur Power Plant. The mystery surrounding her disappearance had stirred widespread concern and triggered an intensive search operation.
The harrowing saga began when vigilant bystanders spotted her amidst the turbulent waters of the Mur. Despite exhaustive efforts, including the deployment of boats, divers, a police helicopter, and drones, her whereabouts remained an enigma. Authorities had even released a photograph of women's summer shoes discovered along the riverbank, hoping for leads, but these endeavors yielded no breakthroughs.
The culmination of weeks of painstaking search efforts led to the grim discovery of the woman's lifeless body over the weekend, not far from Graz's Mur Power Plant. Consequently, an autopsy was conducted to shed light on the circumstances surrounding her tragic demise.
Preliminary findings from the autopsy indicate that the 26-year-old Romanian, a resident of Graz, likely met her fate by drowning in the Mur. Nevertheless, conclusive determinations await further chemical analyses. The young woman was employed at a local establishment known as the "Laufhaus." Early indications suggest that her untimely death was the result of a tragic accident, with investigators finding no evidence of foul play.
As the investigative process continues, the community and the bereaved family are confronted with the heart-wrenching reality of their loss. Our heartfelt thoughts and condolences go out to them during this challenging and painful period.
Prevously we wrote
An article on JungeWelt.de delves into the complex topic of prostitution, highlighting the distinction between prostitution and "sex work." It challenges prevailing stereotypes and advocates for a more accurate representation of the experiences of individuals involved in the industry. The article also raises thought-provoking questions about prostitution's role in perpetuating social class divisions, its economic dimensions, and the use of the term "voluntary sex workers." Furthermore, it addresses the societal impact of prostitution, particularly its connection to violence against women, prompting readers to critically examine their perceptions of this multifaceted issue. Read more: Exploring the Nuances of Prostitution and Its Impact
In the vibrant streets of Berlin's Friedrichshain district, a unique and unconventional brothel is making waves. Dubbed "Intimacy with Barbie," this establishment transforms the iconic Barbie doll into a life-sized, state-of-the-art companion. Patrons can interact with these realistic dolls, alongside other models, in a judgment-free environment. The creator, Philipp Fussenegger, envisions it as an "adult playground" where clients can customize experiences involving Barbie and explore diverse desires. Fussenegger plans to expand the offering to include dolls inspired by Sci-Fi characters. While not without its critics, this Berlin brothel represents avant-garde entertainment that challenges traditional interpretations of Barbie: Berlin's unconventional venue: a brothel reimagining pop culture icons
In August a joint operation involving the municipal regulatory office and customs authorities uncovered an illegal prostitution operation in Treuenbrietzen. Acting on a public tip, authorities found three Thai women, aged 30 to 53, in an apartment-based brothel. Two admitted to prostitution, and the third claimed to be a masseuse. Two of them were illegally residing in Germany, leading to the arrest of one woman, while legal proceedings were initiated against the other two. Steffen Zacharias, Head of Examinations in the Financial Control of Illicit Employment division, emphasized their commitment to combatting human trafficking and exploitation in the prostitution trade through collaborative efforts: Illegal Apartment Brothel Uncovered in Treuenbrietzen
Within the vast landscape of punter forums, where discussions on adult entertainment thrive, a perplexing challenge emerges — the ability to differentiate authentic reviews from meticulously crafted fabrications.
This exposé delves into the intricate realm of identifying counterfeit girl reviews on punter forums, providing you with the discernment needed to navigate these digital spaces with confidence. In a world where individuals share their intimate experiences, opinions, and critiques, recognizing the genuine from the counterfeit becomes paramount. Explore the subtle nuances that can help you distinguish fact from fiction in this intricate dance of online interactions: How to identify bogus girl reviews on forums