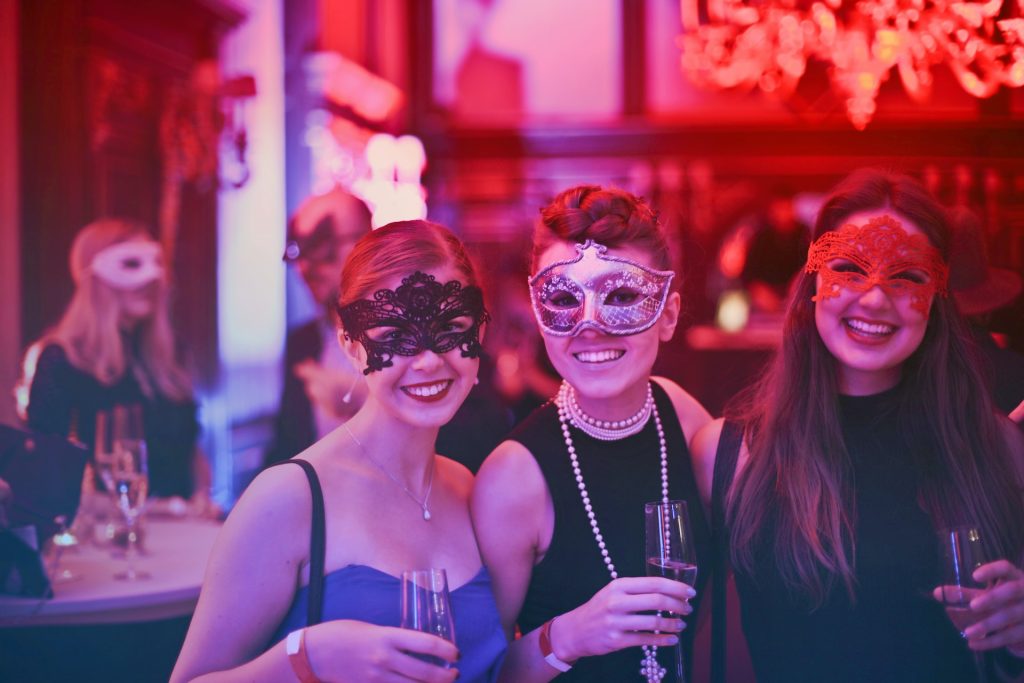 Exploring Vienna's Diverse Adult Entertainment Scene
Vienna, renowned for its architectural beauty and cultural heritage, is also home to a regulated and multifaceted sex industry that caters to various tastes and preferences. Austria's laws permit paid sex, subject to rigorous oversight, resulting in a wide array of brothel options for visitors to explore.
Nightclubs and Classic Sex Clubs
Classic sex clubs offer an intriguing blend of entertainment, conversation, and intimacy. These venues typically feature a welcoming bar area, complete with plush seating, live music, and elegantly dressed women. After negotiating prices, patrons can adjourn to private rooms for more intimate experiences.
These classic clubs prove popular for group outings and celebratory events, evoking a cinematic ambiance with high-class ladies, fine champagne, and subdued lighting. The staff at these establishments work diligently to ensure a memorable experience.
Two prominent classic nightclubs in Vienna are:
FKK Sauna Clubs
FKK sauna clubs offer patrons a different kind of experience, combining relaxation and sexual encounters. Upon arrival, guests are provided with towels, often white, playfully earning them the moniker "white bears." These clubs offer saunas, pools, and all-you-can-eat buffets alongside opportunities for sexual encounters. Women, partially or fully nude, are readily available for negotiations and subsequent intimate encounters. Unlike the sophistication of classic nightclubs, FKK sauna clubs embrace a more straightforward approach to sexual encounters.
Strip Clubs
A standout venue in this category is: FKK Goldentime Wien
Vienna's strip club scene has evolved over time. Initially bursting with strip clubs in the early 1990s, many of these establishments have either vanished or transformed into sex clubs. Presently, only two genuine strip clubs remain in the city:
Maxim Wien (also Considered a Strip Club) – sex with a stripper is possible
Beverly Hills – sex with a stripper is not possible
Laufhauses
Laufhauses offer a unique brothel experience where girls rent rooms in a larger establishment. Upon arrival, patrons can explore a corridor, checking each room for availability. An open door signals that a girl is ready to negotiate prices and services, while a closed door indicates that the sex worker is currently engaged or unavailable.
The best laufhauses often maintain websites featuring images of girls, their services, and room numbers. They also typically have a receptionist, similar to classic nightclubs, who can provide information about specific girls and their availability. Vienna boasts numerous laufhauses, many of which share the same ownership.
Here are a few notable laufhauses in Vienna:
Laufhaus Vienna
Laufhaus Max Winter
Laufhaus Ici Paris
Laufhaus Juchgasse 11
Peepshows
Currently, Vienna offers only one peepshow, a uniquely tech-savvy establishment where patrons can observe women undressing and engaging in sensual activities, paying by the minute. Additionally, there is the possibility of sexual encounters with the performers.
The sole peepshow in Vienna is Peepshow Burggasse, where patrons can view available ladies on the website, access information on rates, and explore the services offered.
Sex Studios
Positioned at the lower end of the paid sex spectrum, sex studios in Vienna are more budget-friendly compared to high-end brothels. These venues attract a diverse clientele, including young adults seeking economical sexual services. Unfortunately, hygiene standards in these establishments are often subpar, and unprotected sex (known as AO sex) is not uncommon. Caution is advised when considering such venues.
Vienna hosts numerous sex studios, with new ones frequently emerging. Taxi drivers in the city are known to recommend these establishments to visitors, as they often receive commissions for doing so. However, unsuspecting guests should be aware of potential scams and rip-offs in these venues.
Independent Girls
Although providing sexual services in apartments is prohibited in Austria, it remains prevalent in Vienna. Many girls operate from these apartments, easily accessible through online directories. Pimps often share these living spaces and may intervene in case of disputes or dissatisfaction. Hygiene standards in such apartments can be questionable, and guests may find themselves in compromising situations.
Vienna's local newspapers frequently report cases of robbery in these independent apartments, with gangs or groups of girls using distraction tactics to steal from patrons. Since these establishments operate illegally, guests have limited recourse for seeking assistance from law enforcement.
Source: What you should know about the best brothels of Vienna?