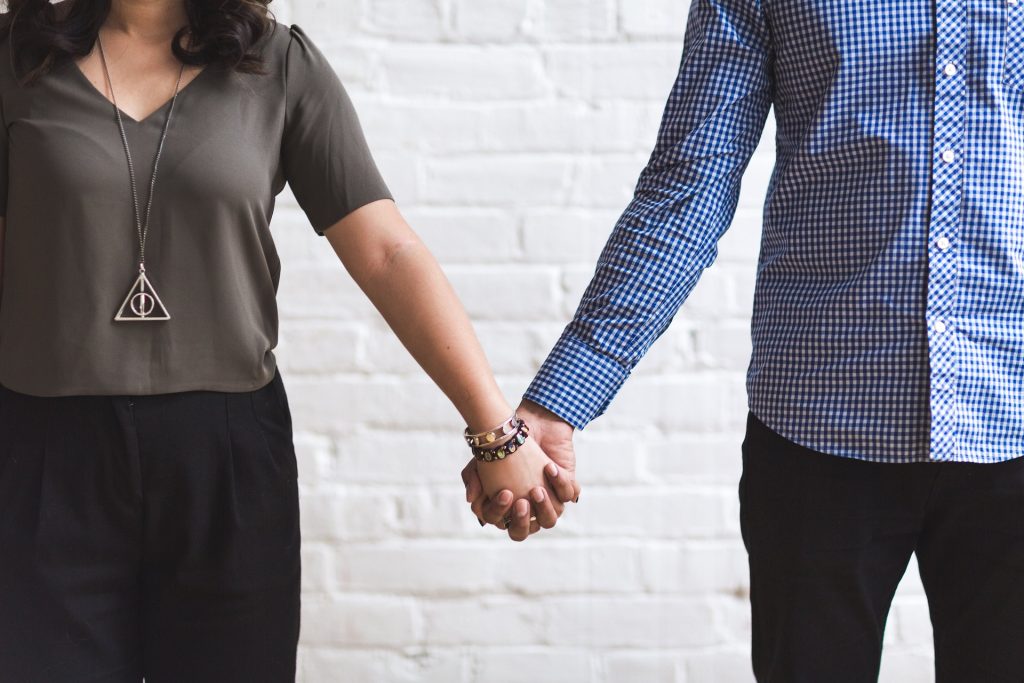 First time as a couple in a sex club in Vienna – 5 things you should know
Being in a long-term relationship is one of the best things in the world, but after years, the initial flame can burn out. In such cases, it is always a good idea to find something to make the boring everyday more exciting, and visiting a sex club as a couple is definitely one of them. And if you're willing to do this in Vienna, the city where you can find the best clubs, you have everything to succeed in the idea.
But before you rush to a sex club immediately, there are a few things that are worth thinking about. In this article, you can read 5 things that you should know if you plan to have fun in a sex club with your better half.
1. Prepare yourself
Having sex with a stranger can cause a few difficulties the first time, especially if you have never visited a brothel before. The topic could be even more difficult for your wife or your girlfriend.
It is very important to discuss your goals and know exactly what both of you want from this experience. Why do you want to try it? What do you expect? What would be your roles in the threesome? What are the no-gos of the sexual act, and what would you enjoy the most?
If you go through them, it will reduce your stress level, and the natural excitement will spice up the whole experience!
2. Find the best brothel type
There are many brothel types in Austria and in Vienna, and it is vital to find the best one for your sexual experiment. You can simply forget the sauna clubs and laufhauses, as in many cases, they do not accept couples, and on the other hand, they are mostly about getting sex without any special feelings.
Cheap sex studios are also not the places where you can find any casual experience, so you should visit one of the classic nightclubs in the city. In these places, you will find an impressive atmosphere, as nightclubs are portrayed in the movies. You can sit on comfortable couches, enjoy the warm lights and chill music, consuming top-notch champagnes or spirits.
This improves your mood a lot and removes all your fears. And once you are ready, you can start finding your sex worker and discuss the details with her. Of course, it is important to tell her what your goals are and what you want, so she can provide you with the best possible service. And in the room, everything will go spontaneously, without needing too much thinking or speech.
Over the years, we have tested the brothels in Vienna many times, and Maxim Wien is still the number one classic sex club in the city. If you want to visit a club with your wife, then Maxim Wien is definitely one of the best choices.
3. Know the brothel etiquette
Brothels, like all other places in the world, have their own etiquette. You both should know its rules and keep them in mind when visiting a sex club. In case of not following them, you can find yourself outside of the club quickly. The best places have zero tolerance for rude and unpleasant people because they should protect their ladies and the other guests' sex club experience. We have written a lot of articles covering this topic, including these two:
4. Find the suitable girl
All of us have different tastes, so an important task is to find out what is the ideal girl type for both of you. This should also be discussed in the preparation phase, as we already mentioned it in the first point of this guide. But once you have at least an approximate image in your head, you can try to match a real sex worker to it.
The best sex clubs, like Maxim Wien, have a continuously updated website with most of the girls' images. There you can check the ladies one by one and read their details and services. If you choose a club with no well-maintained website or you don't find anyone on it, you can check the ladies in the club. There you can see them in reality, and if you like any of them, you can start the negotiation process.
It happens that not all of the sex workers are interested in threesomes with couples. To find suitable ladies, you can always refer to the club's website or ask the staff directly inside the sex club. You should not be shy, just tell the staff member what you would like, and he or she will be able to find you a solution for sure.
5. Chit-chat and negotiation
As a last step, you should discuss the details with the selected lady. As a professional, she will be able to help you, and most of these ladies are very good in conversations. You will be less stressed soon, and as you enjoy the situation more and more, the excitement improves. At that point, you are really very close to your goal, to have threesome sex with a woman.
You should keep in mind what you learned in brothel etiquette, that the best sex clubs have fixed price schemes, and you can negotiate only the extra services. The ladies who work in such places are usually huge fans of champagnes, so if you order a bottle of fine champagne for your wife and the selected sex worker, you will be treated with even more care, and the fun skyrockets. In the end, you and your wife will be richer with a lifelong experience, which can improve your marriage and rekindle the flame, as you had it when you met each other.