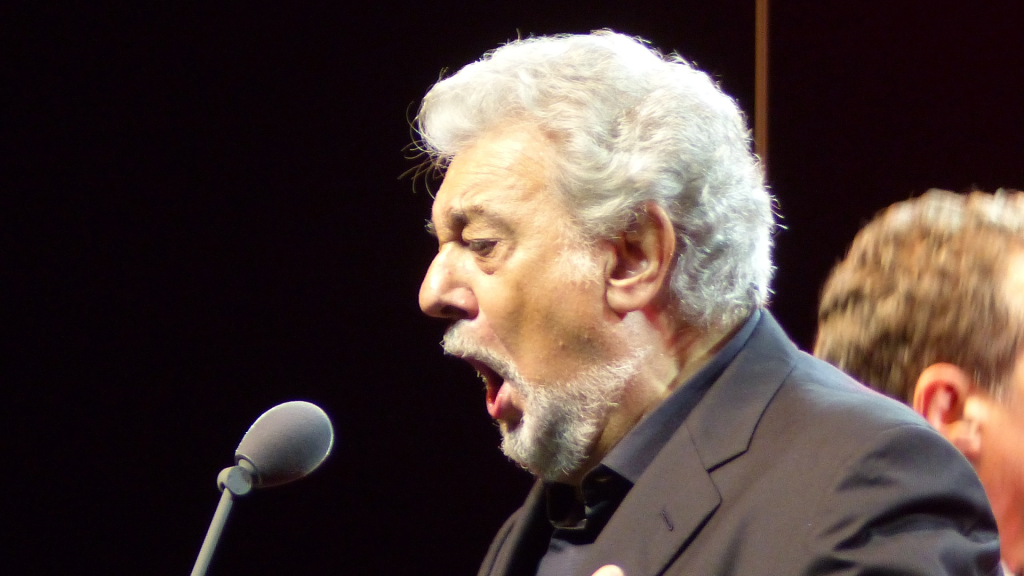 Contact with a sex trafficking group is one of Plácido Domingo's reported offenses
Plácido Domingo, a famous Spanish opera singer, has been connected to a Buenos Aires gang by Argentine investigators. Among other things, this is held accountable for illicit prostitution, including with children.
Raids
Approximately 50 police raids on the "BA Group," which operated behind the doors of the yoga studio "Buenos Aires Yoga School," were reportedly conducted last week, according to Argentine media sources. 19 persons were detained during the raids, and some objects were taken.
Reported tape recordings of Domingo's voice supposedly being captured in phone recordings are the focus of the news. Based on this, he has asked for sexual services as a "client" a few years ago from a lady named "Mendy" who worked for the criminal organization.
It should be clear in the recordings how the male describes the anticipated sexual experience. He wanted to meet the woman secretly, therefore he intended to sneak away from the restaurant. In another tape, "Mendy" can be heard congratulating Juan Percowicz, the accused mastermind of the criminal organization, on how well things went. There should be a reference to Plácido.
Sexual assault accusations
Plácido Domingo has already been charged with sexual harassment as part of the #MeToo movement by a lot of women. Twenty women in total had accused Domingo of molesting, forcing kisses, and/or touching them without their permission. The instances first appeared in the 1980s.
Media sources claim that for a while Domingo's actions remained unpunished because he appeared invincible as one of the biggest opera performers in the world. At first, Domingo dismissed the accusations, saying that all of his sex acts and relationships were "always welcoming and consenting."
Domingo admitted his error of judgment and expressed regret to the affected ladies in 2020.
Previously we wrote
Don't miss our previous articles, where we covered a lot of interesting topics:
Hunter Biden allegedly spent $30,000 on prostitutes and wrote checks that claimed the funds were needed for medical expenses. He is really the bad guy in the Biden family: Hunter Biden – A problematic son.
Police officers in Bavaria participated in a search, which covered six residences, on suspicion of human trafficking: Forced prostitutes in Bavaria, illegal prostitution in Bad Wörishofer
ICF Munich made an interview with Sophie Hoppenstedt who said, "The empowered sex worker it's pure propaganda. Because these women harm themselves and have the appearance of self-determination, what is portrayed as the counter-model to bourgeois marriage, which is seen prudish, uninteresting, and old, is heartbreaking".: Prostitution and pornography are forms of contemporary slavery
The first red light steet in Switzerland has been just opened in Zurich. The citizens of Lucerne keep their eyes on this situation, because this kind of prostitution can have strong effect on the city: People from Lucern watch the new street in Zurich
Discuss these news pieces in Sex Vienna Forum, where you can freely open new threads as well. Click here to visit the forum now!