What Happened in the Pornstar Escort Wien Scene in the Last Years?
Vienna is one of those cities that draws the attention of many women with its sex clubs, Laufhauses and studios. In addition, it is a great opportunity for them to start their successful career as a Pornstar Escort Wien. In the past few years, it turned out that some porn stars also see the opportunity in Vienna.
Besides, they came here with some irrefutable online credentials: their porn videos. Besides, who wouldn't want to have sex with a real porn star? It seems like a pretty good idea, especially for their fans. Now we are going to talk about the porn stars that tried their luck in the Vienna paysex scene.
Moreover, you are going to see how each pornstar was able to adapt to this type of work and how it went for them overall.
Kina Kash in Laufhaus Juchgasse                                      
Kina Kash also performed under the name Kina Koxx and she was a promising newcomer back in 2013. When she first appeared on screen, this German beauty showed off her skills in lots of porn videos on My Dirty Hobby. Then she worked with Intimatefilm where she performed in the Girls on Tour porn series.
Unfortunately, most of these videos are not available there anymore. As you can see on the site, they left only the two most popular ones where she uses a Purple Dildo with her partners. If you are interested in videos with Kina Kash, you can still find them on various porn sites. Furthermore, there are always people on the Internet who upload them for the fans.
Kina decided to join Laufhaus Juchgasse in 2015 as a pornstar escort Wien offering the porn star experience. After a short while, she switched to Laufhaus Maxim Winter Platz. It wasn't hard for her to attract clients because she is very hot.
Kina Kash has an amazing figure and she tried to sell herself as one of the horniest girls in Vienna. As it turned out, she had no intention whatsoever to provide a decent service. Kina was bad at communication and she wasn't up for any extras.
She was bored and indifferent all the time. It wasn't a surprise that her career as a sex worker didn't last long.
What Happened to Kina Kash Since She Worked as a Pornstar Escort Wien?
After she realized that word quickly gets around in Vienna and no one wants to visit her, she left the scene. Her porn career pretty much ended before that.
Now it's around 2020 and we still didn't hear a thing about her. Maybe she realized that these type of jobs don't really suit her, especially working as a pornstar escort Wien.
Vanity Porn in Laufhaus Maxim Winter Platz
Vanity Porn is a tattooed blonde knockout with huge tits who has a history of performing in porn movies. Around 2015, she was working in Laufhaus Maxim Winter Platz and Laufhaus Juchgasse alternately.
She is from Hamburg and before appearing in Vienna, she was working in various German cities. Her pornstar name is either Barbie Brilliant or Vanity Porn. She performed in lots of porn videos, especially for the website My Dirty Hobby.
There is also the porn movie Amateur Stars 7 by Studio Sexy Cora that came out in 2012. She starred in one of the 16 scenes in the movie with lots of other amateur porn stars on the list. Besides that, she performed for VNA Girls and 69.com.
Unfortunately, she turned out to be quite a scammy girl while working as a pornstar escort Wien. Vanity Porn was famous for ripping off her clients by stealing money from their cards. Since she was working for the wrong people, it led her to do the wrong things.
But this doesn't save her at all. While she was a sex worker in Germany, she got countless bad reviews and came off as one of the worst sex workers.
What Happened to Vanity Porn Since Then?
Vanity Porn is a smart girl and now she does what she's really good at. This is mainly because she has her own website where she uploads videos of herself. Along with their online presence, she can put up pretty good live shows with the combination of her personality and those big breasts of hers, .
You can watch her amateur videos on her website, although it costs some money. However, if you want to watch free videos with Vanity Porn, you can find plenty of them on PornHub and similar sites. Don't forget to use her other pseudonym: Barbie Brilliant.
Adina as Pornstar Escort Wien in Maxim Wien
Pornstar Adina chose to work in Maxim back in 2012, one of the biggest names in the Vienna paysex scene. If you were looking for a real dirty pornstar experience, then this girl knew exactly how to satisfy your needs.
Adina got a lot of attention for her bukkake videos with GGG productions before she started working at the sex club. Besides, GGG is for German Goo Girls and the guy who came up with it is called John Thompson. This guy is a well-reputed porn producer and director.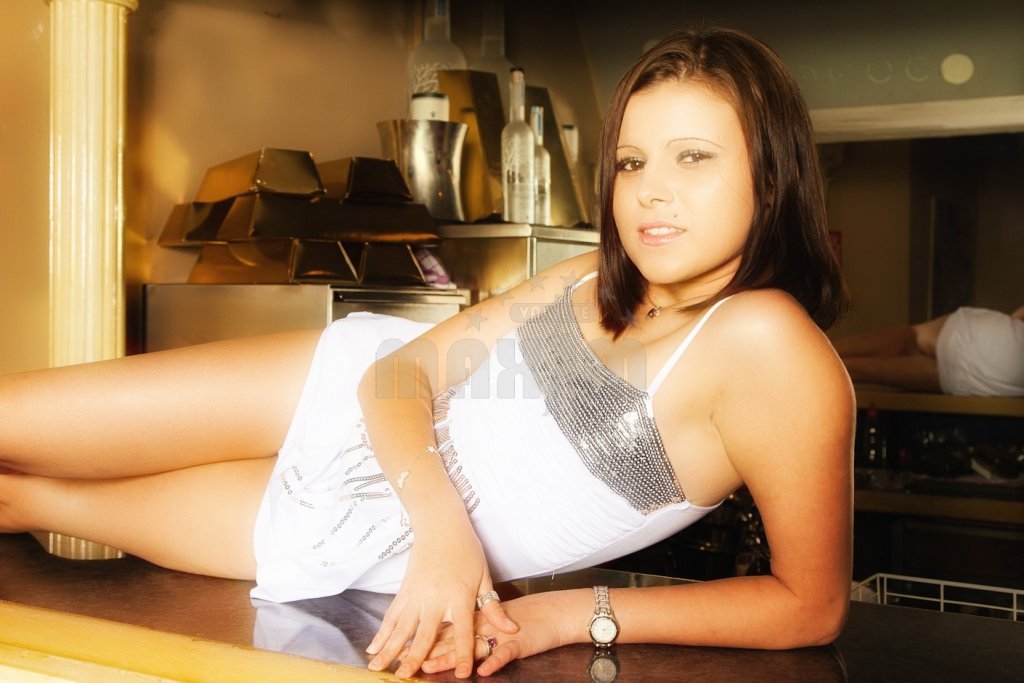 She is a petite Romanian girl with an attractive model body and a pretty face. Also, her confidence and lustful gaze made you feel like she will tear you apart. Surprisingly, GGG Adina was rather a girlfriend experience provider in the room with great imagination for sex. The perfect pornstar escort Wien.
What Happened to Adina after She Left Maxim?
This girl is all about bukkake. She has performed in plenty of hardcore porn videos before and after working as a sex worker in Vienna. You can find these videos on German Goo Girls, Magma, 666 Bukkake and GGG Devot.
However, it seems like there is nothing new to show from her since 2016. That is when she last performed in a bukkake movie for GGG. According to the rumors, she is frequently participating in gangbang parties.
Ria Paradise in Laufhaus Juchgasse
Ria Paradise is a black pornstar straight from Germany who was a sex worker in Vienna in 2015. Back then, she rented out a room at Laufhaus Juchgasse and welcomed her clients there. She has huge tits, a few tattoos and she got a lot of attention for her porn movies.
Although it was exciting news for everyone that another porn star escort Wien joined the scene, it wasn't such a pleasant experience. First off, her reviews on German forums were already pretty bad. If someone did the research back then, it was immediately clear that visiting her is not such a good idea.
Specifically because her prices were above the standard Juchgasse prices. Ria asked 200€ for 45 minutes without extras. All in all, she was completely indifferent to all of her clients and provided horrible service. She was overpriced and also a total turnoff.
What Happened to Ria Paradise Since 2015?
We are talking about a porn star with quite a short porn career. She performed in 3 porn movies which were all made back in 2014 for Magma, a porn studio from Germany. Then she had a short scene with a white guy on LetsDoeIt which can be still watched on the site as a premium video.
Although she is not officially done with the porn industry, we haven't heard anything from her since then. There are numerous nude galleries with Ria Paradise available online. She can make a comeback at any time so we are looking forward to hearing from her again.
The Pornstar Gala held in Nightclub Maxim Wien
In 2015, we were able to admire two pornstars in Vienna during the Pornstar Gala. Specifically, we are talking about Carla Cox and Little Caprice. These are both world-famous stars with numerous noteworthy porn movies in their portfolio.
To illustrate the matter, the event at Maxim lasted two days and the guests were able to watch these stunning girls perform on stage. Furthermore, Carla Cox and Little Caprice had two shows each. The cherry on top was another guest porn star, Bella Blond, who entertained the crowd with an amazing lesbian show.
All the fans were able to meet the girls, have a quick chat with them and shoot a few photos during the event. The two porn stars both worked for huge porn studios such as Hustler, Met-Art, Czech AV, Twistys, Digital Playground, Reality Kings and Wicked Pictures just to mention a few.
Little Caprice is an active performer up to this day. She is, in fact, one of the biggest names right now in porn. Carla Cox is also a huge name but unfortunately she stopped performing in 2017.