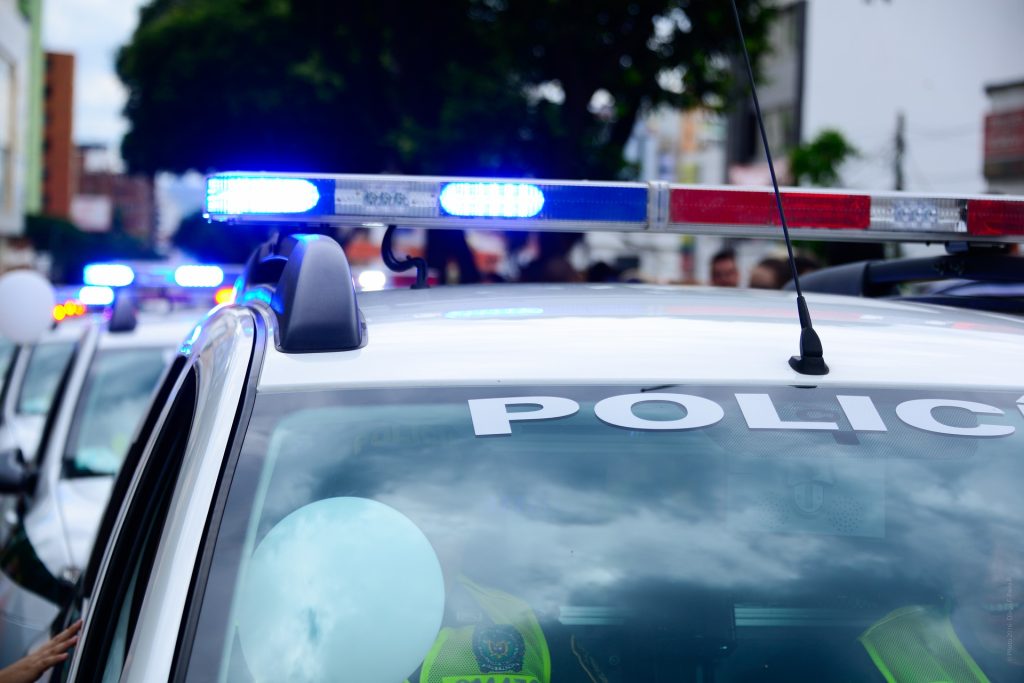 Shooting in Duisburg's Red Light District: Homicide Detectives Investigate
Duisburg's red light district was the scene of a shooting on Tuesday night, leaving one man with a leg injury. Shots were fired in the Altstadt district on Julius-Weber-Strasse at around 2 a.m., with police confirming the incident and the victim's injury upon inquiry.
According to the police report, an altercation had taken place between two men and the owner of a brothel. During the argument, one of the men drew a pistol and shot the 44-year-old brothel owner in the thigh. The two men then fled outside, with one of them firing multiple shots at the mezzanine level office window of the building.
The background details surrounding the shooting are still unknown. The Duisburg Public Prosecutor's Office has classified the incident as an attempted murder, with a homicide squad currently investigating the matter.
The area where the shooting occurred is located in Duisburg's red light district, nearby the Vulkanstrasse. In the past, this area has been known for altercations between biker gangs and so-called clans.
Unfortunately, this incident is one of several acts of violence that have taken place in Duisburg within the past few weeks. In mid-April, a knife attack at a John Reed fitness studio left four men severely injured, with police arresting a 26-year-old suspect. Just a few days prior, a 35-year-old man was killed by stab wounds, and investigators are currently looking into a possible connection between the incidents. The Federal Prosecutor's Office has also begun investigating indications of an Islamist terrorist attack.
At the end of April, a 53-year-old woman collapsed on the street with stab wounds and died shortly after. Her 29-year-old son is now a suspect in the case.
Residents of Duisburg are understandably alarmed by the recent spate of violence in the city. The police are urging anyone with information regarding any of these incidents to come forward and help bring those responsible to justice.
Previously we wrote
The Austrian counseling center for sex workers, SOPHIE, run by Volkshilfe Wien, has emphasized the importance of legal recognition for sex work to prevent violence against sex service providers. The center provides free and anonymous support for sex workers and has noted an increase in existential crises among them due to frequent interactions with this professional group. SOPHIE opposes a ban on the sale of sexual services, stating that it would drive the market underground and make it more challenging to provide victim protection and support. Legal employment in the sex industry can help prevent violence and improve working conditions. SOPHIE relies on donations to provide assistance to sex workers, many of whom have suffered significant income loss in 2022 due to various crises: Preventing Violence against Sex Workers with Legal Recognition
The managers of the Artemis brothel in Berlin have won a defamation lawsuit against the state of Berlin and were awarded 100,000 euros in damages and compensation for pain and suffering. The Berlin public prosecutor's office had accused the brothel managers of working with organized crime, but an investigation proved the accusations to be baseless. The court ruled that the managers' reputation had been damaged and that the state of Berlin was responsible for the false accusations: Brothel Managers Defamed, Taxpayers to Pay 100,000 EUR
Vienna's Felberstraße, once a major red light district, is set to become a climate-friendly green area. Residents are helping to develop the plan and working on initial designs, aiming for a comprehensive plan by next year. BB Infrastruktur is playing a large role in the project and is aiming to turn old train stations and storage grounds into climate-friendly areas. A six-hectare storage ground area on Westbahnhof, which is no longer needed, will be transformed into a green space, with plans emphasizing environmental sustainability. The Westbahnhof area has clear potential for growth, and once the redesign process is finished, residents will have a new open area to explore: Ex Red Light District in Westbahnhof Gets a New Green Oasis
A senior priest in Germany has been given a jail term of two years and eight months for serious forced prostitution, sexual assault, and other offenses. The priest, who is from the diocese of Regensburg, enticed young people to have sex with customers in his bedroom while abusing them at his Fürth residence. The crimes were committed in 2019 and 2020. The priest also recorded sexual acts to add to his collection of pornography. He was previously found guilty by the Fürth District Court and had his sentence reduced by four months during the appeals process. The Regensburg diocesan leadership was informed of the charges by the criminal police on October 5, 2020. Preliminary canonical procedures were started four days later: Priests recorded young individuals who were forced into prostitution