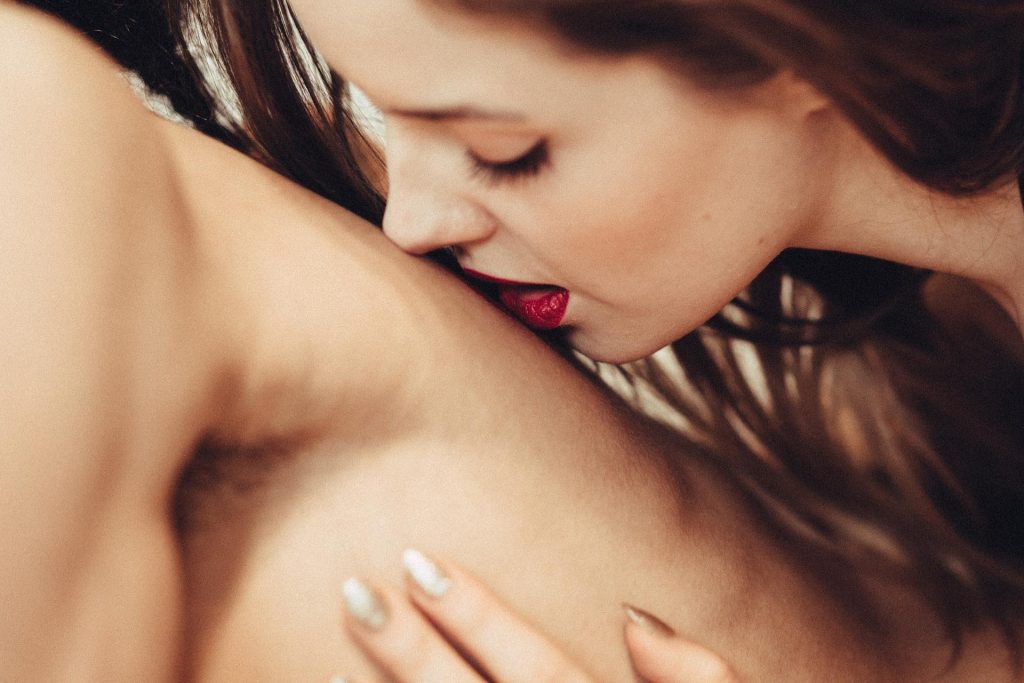 Prostitution and pornography are forms of contemporary slavery
There is no "opposite model to civil marriage." In a conversation, a former prostitute claimed that prostitution causes women to destroy themselves.
The non-denominational free church ICF Munich recorded an interview with Sophie Hoppenstedt, a former prostitute and cam girl, at the end of July that is currently available on their Youtube account. Sophie explains, "The 'empowered sex worker' it's pure propaganda. Because these women harm themselves and have the appearance of self-determination, what is portrayed as the "counter-model to bourgeois marriage, which is seen prudish, uninteresting, and old, is heartbreaking" Sophie Hoppenstedt says.
A center for slavery
Under the topic "Is filming porn fun? The former prostitute spoke with psychotherapist Tabea Freitag, co-head of the "Return Specialist Center for Media Addiction," and Tobias Teichen, senior pastor of the ICF Munich, about their conversations with an ex-porn actress and a pastor. Konstantin Fritz, the moderator and spokesman for the ICF Munich, noted that despite the incidence of pornography, prostitution, and human trafficking, the topic has received little attention in the national media. In Germany, about 85% of men and 45% of women regularly watch porn, according to the Ascending trend.
With data from her counseling practice, Tabea Freitag demonstrated the tight relationship between pornography and prostitution: "Increasingly normal for younger guys to visit prostitutes in order to live out the violent activities that they have seen in pornography." However, it must be clear to them that the women are compelled to stay there: "They should observe that the windows are boarded up and locked, that it is a slavery center."
Pornography and prostitution are both diseases
Sophie Hoppenstedt used her personal experience to show the cycle of contemporary human trafficking. Even content that 12 or 13-year-olds "voluntarily" provide, such as images and videos to the porn website "OnlyFans," represents a transaction since the girls seek to earn independence and "get out of the number they no longer get out" through fast financial gain. She claims that the majority of them were unable to predict the psychological effects. Conclusion: "Pornography and prostitution are like an illness; they are incredibly traumatizing and have devastated me." Many people in the scene shared this sentiment and ultimately struggled with depression, drug abuse, or even suicide.
The main cause of "destructive consumerism," according to Pastor Tobias Teichen, is egoism: "Altruistic porn does not raise awareness of how the people on the opposite side of the camera are doing and under what conditions they work."
German judicial system is weak
In the world of prostitution, human trafficking, kidnapping, and modern slavery are frequent. This is particularly true in Germany, where the Federal Republic is a hub for human trafficking because of weak laws. There are 40 million slaves worldwide, mostly women and children and modern slavery is thought to be the crime with the greatest rate of growth. UN estimates that every year in just Europe alone, 500,000 women and girls, largely from Eastern Europe, are kidnapped and forced into prostitution; this does not include Ukrainian women since the start of the war.
This results to a double standard, according to Tabea Freitag "On the one hand, racism, sexism, extreme violence, extreme hate speech in pornography and incest are illegal, but on the other, racism, sexism, extreme hate speech in prostitution and prostitution are absolutely normal and don't bother anyone."
On the ICF Munich YouTube account, the 31-minute film, which is a part of the "Power Instead of Porn" series, has received more than 5,000 views in only one day.
Previously we wrote
Don't miss our previous articles:
The local police in Bavaria recently found forced prostitutes in the region as well as a 42-year-old lady without a permanent address in Germany who was engaged in prostitution in a local hotel: Forced prostitutes in Bavaria, illegal prostitution in Bad Wörishofer
Drugs, liquor, and shady business dealings: Since the 2020 US election campaign, Hunter Biden (52) has been seen as the family's "black sheep" from Us President Joe Biden: Hunter Biden – A problematic son
A wanted lady was apprehended by authorities at Dortmund Airport because she had not paid her fine for engaging in unlawful prostitution. She merely intended to go from Dortmund to Bulgaria, but that turned out to be more expensive than anticipated. In the morning of 12th of July, the federal police detained a 32-year-old lady at Dortmund Airport who the Frankfurt state prosecutor was searching for: The police in Dortmund caught a prostitute on a flight
An Upper Bavarian was convicted of sexually assaulting a prostitute. The appeal process before the district court in Traunstein ended with a deal between the public prosecutor's office, lawyer, co-plaintiff, and court: Raped prostitutes from Regensburg, a verdict in Traunstein
Visit the Sex Vienna Forum as well, where you can discuss this article and all of the Vienna sex scene related news!