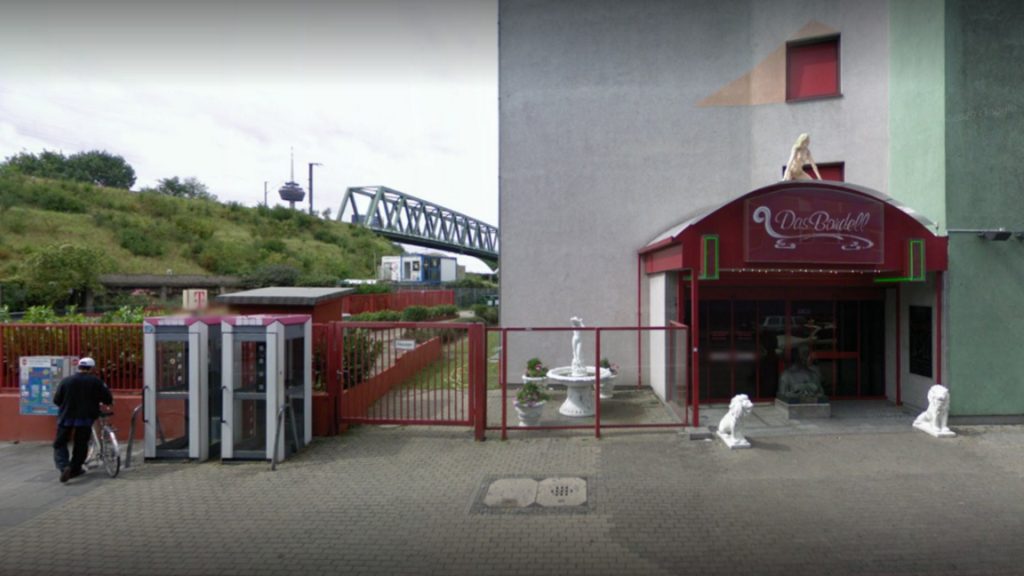 British tourists crashes car into brothel in Cologne, Germany
According to our sources, a 19-year-old tourist from Great Britain has recently caused an incident in a brothel in Cologne, Germany. It is reported that the man got into an argument with the brothel staff and retaliated by driving his car into the side of the establishment. For more details about this story, as well as other related articles, be sure to continue reading now!
Tourist causes an incident while under the influence
According to reports, the 19-year-old tourist and his 26-year-old friend visited the Eros Center brothel on March 9. The man got into an argument with the staff, but the details of what started the altercation is unclear at the moment. According to witnesses, there was a fight in the brothel and even batons were used. The 19-year-old tourist left the establishment, sat in his car and drove the vehicle straight into the side of the building, crashing through the glass door on the ground floor of the brothel. The 26-year-old friend also got injured in the fight; his arm was broken and he suffered head injuries that required hospital treatment.
Those who saw the dispute said that the 19-year-old man was under the influence of alcohol and drugs. After crashing his Honda Civic into the building and damaging a nearby parked taxi, the man got out of his car and tried to flee the scene on foot. However, he was stopped not far from the scene of the crime by a police patrol. The man was taken into custody, but since the details of the whole story are still unclear, police are asking for help from witnesses piecing together what exactly happened in the brothel.
For more details, check out the full German article over on express.de now!
Related articles you might want to read
In the following section, you will be able to read some related news from our blog, as well as from our partner sites. For details about any of the news pieces that you find below, be sure to click on the links and read the complete articles!
News from the World of Prostitution: Boarding Houses, Control Operations, and Court Cases
In this blog post you can read more about some of the latest news from the world of prostitution. You can read more about why the city government of Frankfurt is being urged to open a boarding house for sex workers, read about the latest control operations aimed at regulating sex work in Gelsenkirchen and a story about a Stuttgart brothel owner who won a court case over the Prostitution Protection Act.
For more details, check out the full article now: News from the World of Prostitution: Boarding Houses, Control Operations, and Court Cases
A New Case of Pimping, Drugs, and Dirty Money in Tyrol
Over on the Sex-Vienna blog, a new post has recently been uploaded about a new case of pimping in Tyrol. Apparently, a 28-year-old Romanian man was arrested by the local police because he forced at least four women into prostitution. Additionally, the police also suspected that he was involved in other illegal activities. For more details, click on the link: A New Case of Pimping, Drugs, and Dirty Money in Tyrol
Pimping is Still Highly Prevalent in France
Last, but not least a new post was published on Sex Work Vienna about illegal prostitution in France. According to the article, the French police are having trouble stopping illegal prostitution, despite their efforts. Although they have apprehended many illegally working women, many more still seem to be operating from the shadows. Click on the link for the complete article: Pimping is Still Highly Prevalent in France