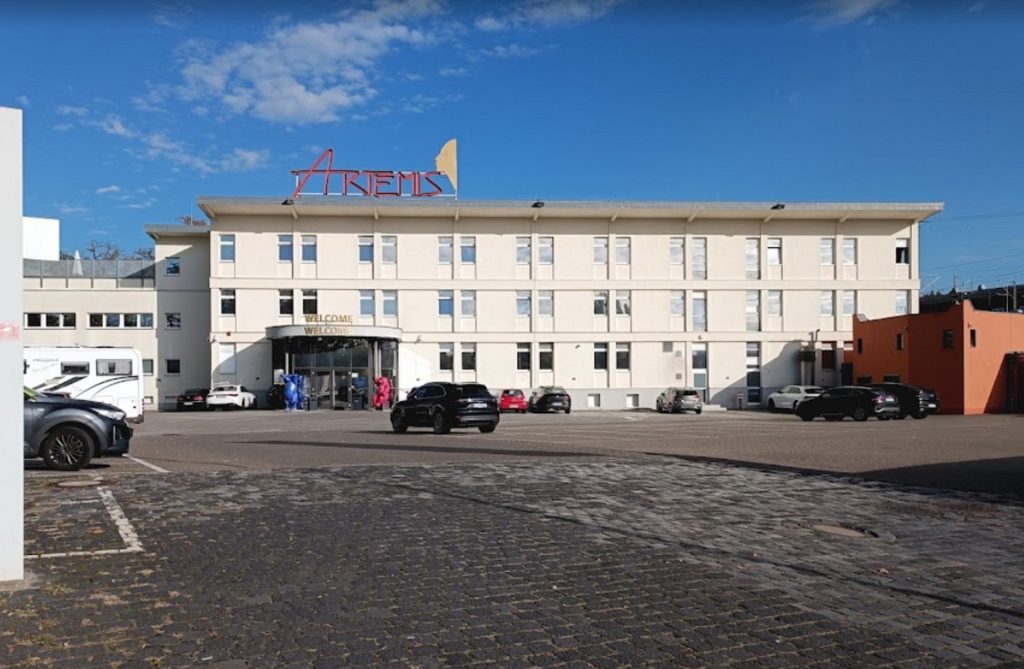 Berlin brothel raid controversy: The "Artemis" operator's claim for damages continues to take up court time
At the end of the first week of November, a settlement offer from the Berlin Superior Court was rejected. Dozens of cops investigated the sizable brothel on April 2016.
A claim for damages made by the owners of the huge Berlin brothel "Artemis" has been occupying the court for more than six years. After more than three hours of challenging discussions, a settlement proposal by the Berlin Superior Court was rejected.
In the end, Berlin's government was prepared to retract prior claims on the probe. The compensation for the operators, which was supposed to be donated to a group that helps kids with cancer, was not agreed upon, though. Hence, the procedure's outcome is once again entirely unpredictable.
The brothel was raided by hundreds of law enforcement personnel
On April 14, 2016, the brothel in Berlin's Halensee neighborhood was raided by hundreds of law enforcement personnel. Many suspects have been taken into custody. The public prosecutor then discussed linkages to organized crime among other things.
However, the accusations started to fall apart. The Berlin District Court denied the public prosecutor's office's request to prosecute him at the end of 2018. The two brothel owners then filed a lawsuit seeking at least 200,000 euros in damages. They had received material harm and had been falsely accused in public. They were also kept in detention for a short while.
The Court of Appeal pointed out in recent months that the state had made mistakes and that an apology and financial settlement were necessary. The court advised the state of Berlin to resolve the conflict peacefully. The nation should provide a non-profit organization 50,000 euros instead of paying damages.
During the negotiations, this amount was further decreased; at the end, it was roughly 25,000 euros. But this is where the last comparison fell short: Following a phone call to the Senate Justice Department, a representative announced that only 10,000 euros would be paid.
The presiding judge, Cornelia Holldorf, was furious and commented, "This indicates that the entire oral hearing is totally useless." She questioned the Berlin Senate's stance in this regard. The negotiations must be attended by a decision-making representative of the state of Berlin.
Previously we wrote
In our related article, back from 2018 we wrote that the State Office of Criminal Investigation tried to prove, that the sex club owners did not operate their business legally since 2016.
In 2016 over 900 police officers raided the club and arrested the two owners and four bartender girls. The warrants were issued because of the statements of a girl, who worked in Articles.
Read the whole article here: Charges against FKK Artemis in Berlin dismissed