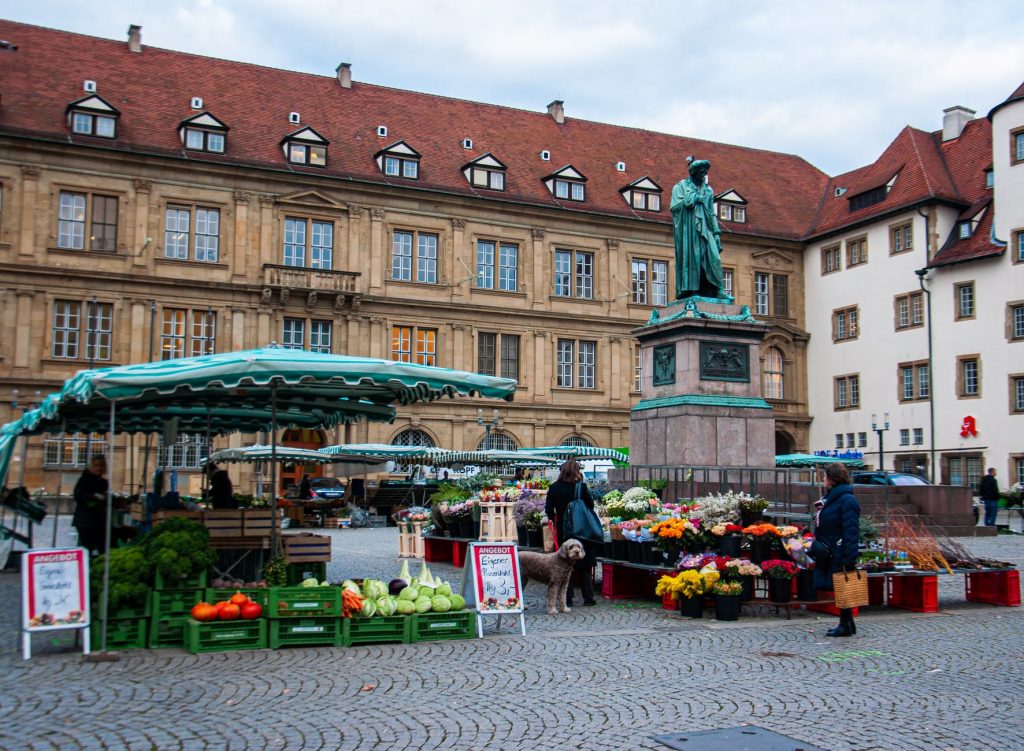 Multiple sex clubs in Stuttgart close due to regulations
Since the pandemic started at the end of 2019, many new regulations and rules have been put into effect regarding the sex trade scene all around the world. Not only are there many regulations that sex clubs need to follow, but for a longer period of time these types of establishments weren't even allowed to open. This caused a lot of trouble for business owners, as well as the ladies who work in these types of establishments too. The latest sex club to fall victim to these laws is the Leo 6 club in Stuttgart, which is now being turned into a wine bar.
For further details about this club, as well as others that also had to close down in Germany and Austria, be sure to continue reading the post now!
Leo 6 sex club turns into a wine bar
The formerly known Leo 6 sex club which was located on one of Stuttgart's most popular red line streets is now being closed down. The location will be rebranded into the Hommage wine bar and reopened in October this year. The Uhu-Bar and the Laufhaus that is currently next to the location won't stay the same as the building is currently being sold online for more than 3 million euros.
The Uhu-Bar's future, which is temporarily closed at this time isn't certain for sure either. Since the regulations that will be put into effect are no doubt going to be very restricting, many speculate that opening the Uhu-Bar is going to be troublesome and many even think the owners won't be able to open business starting from October. At this time we cannot say for sure what will happen, so we will have to wait and see.
Leonhardstrasse turning into a "hipster amusement park"
Locals who have been enjoying one of Stuttgart's popular red line streets are afraid that Leonhardstrasse is turning into something different than it used to be. The Leo 6 sex club isn't the first location in the near vicinity that had to be closed down or which was rebranded recently. With new wine and cocktail bars popping up on the street, many people feel that the once glorious red light street is turning into a "hipster amusement park".
Locals find other ways to buy sex
Since most sex clubs are not allowed to operate legally, many punters who are looking for sex turn to other types of services. For example, there are many brothels that are open regardless of the regulations. These are usually shady places that are often visited and closed down by the local authorities. Others turn to online advertisers who operate from private apartments, which is sketchy in a different way. However, with sex clubs closing down and regulations getting harsher, unfortunately many people turn to illegal prostitution, which should never be the solution.
If you are interested in reading more about this story, go ahead and check out the full German article that we used as source to this piece by clicking on the link!
Prostitution scene situation in Wien
Unfortunately, because of the regulations that were put into effect these past two years, many sex clubs and Laufhauses in Vienna also had to close down. Some of them were picked back up by different owners, some opened under different names, but there are also some that will probably stay closed. Here are a few sex clubs in Wien that felt the effects of the pandemic:
Piano Bar closed and rebranded into Manhattan Bar
Angelique Bar and Alm Bar have both changed owners
Téte a Téte Bar closed and reopened by a different owner
Scandaleux's new owner turns the bar into a gay club
Malisha got closed and probably won't be reopened again
Laufhaus Rosi has been closed and reopened as Sissi's Residence
These are just a couple of examples of sex clubs that have changed owners or closed down recently.
Conclusion on sex clubs closing
We are seeing more and more similar stories about sex clubs in Wien, as well as all around the world. Although the new regulations that are put into effect are trying to lower the risks of the pandemic, at the same time they are ruining many businesses and turning men, as well as the ladies to illegal prostitution. There has to be a different way to solve this, as illegal prostitution should never be the answer for the ladies or the clients.
Hopefully we will be seeing new and improved changes being made to the regulations and that we can all get back to enjoying our favorite sex clubs without any hustle. Until then, go ahead and read any of the following related articles if you're craving more news about Sex Clubs in Wien and all over the world.