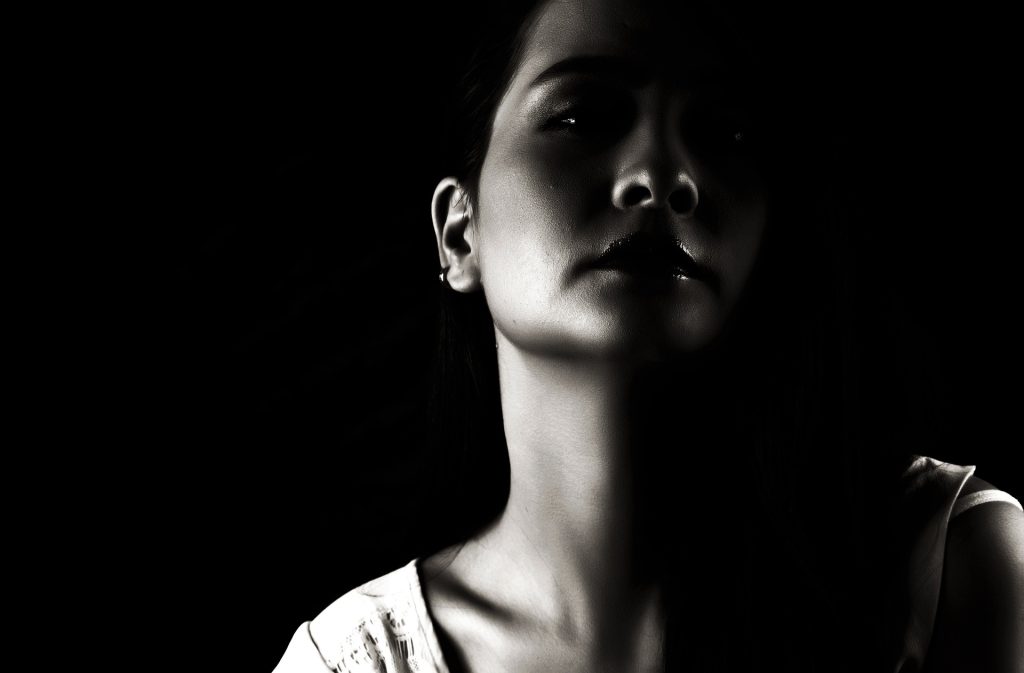 Women are completely vulnerable: the reality of prostitution and human trafficking in Germany
Elke Bartels, the former police chief of Duisburg, speaks out on the pressing issues of prostitution, clan crime, and human trafficking, advocating for stronger measures to protect vulnerable women.
Prostitution in Germany has been a contentious topic since its legalization in 2002. Critics argue that it perpetuates violence against women who often suffer under coercion and exploitation. Additionally, the link between prostitution and organized crime has become a significant concern.
Duisburg is an ideal place for gangs and organized crime
Duisburg, home to the second-largest brothel complex in Germany, has been deeply affected by the influx of people from the Balkans, particularly from Romania and Bulgaria, since 2007. The city's high percentage of migrants and the availability of numerous vacant properties with low rents have drawn people to settle in Duisburg. Consequently, the number of Eastern European women working in the red-light district, known as the "Vulkankarree," has surged.
Prostitution's close association with organized crime, particularly clan crime in the Ruhr region, raises further concerns. Various clans, including Arab, Turkish, and Eastern European groups, control brothels and street prostitution, leading to conflicts over territory and fees.
Elke Bartels highlights the dire situation of women in certain ethnic cultures, emphasizing that they are born into situations where they lack basic rights and autonomy. These women are under the control of their families, especially male relatives, from birth, with little access to education and no source of income. Consequently, they are entirely dependent on their clans, leading many to be sent to brothels and streets to boost the clan's wealth. The women have no choice but to comply with this fate, as breaking away from the clan's structures is not an option they are allowed.
The issues go beyond prostitution, as Elke Bartels draws attention to the alarming reality of human trafficking for sexual exploitation. Human trafficking is a lucrative enterprise for organized crime, with victims often brought to Germany under false pretenses and forced into prostitution through threats and violence, either against themselves or their loved ones back home.
Reformation of the prostitution law is needed
A harrowing example from Elke Bartels' time as police chief involves Nigerian women who were deceived and brought to a brothel. These women were subjected to the control of a "madam" who held voodoo dolls for each of them. When they failed to comply with instructions, the madam would pierce needles into the dolls as a warning that their actions would harm a close relative in their home country.
Elke Bartels' insights shed light on the grim reality of prostitution and human trafficking in Germany, particularly in Duisburg. Her call for a reformation of the prostitution law and stronger measures to protect women emphasizes the urgency of addressing these issues and ensuring the safety and dignity of all individuals, regardless of their circumstances. It is crucial for society to unite in safeguarding the rights of women and combatting the dark underbelly of these exploitative practices. Only then can we hope for a future where women are no longer completely vulnerable to these horrific crimes.
Previously we wrote in human trafficking topic
Authorities in Hessen and Baden-Württemberg conducted a police operation targeting illegal prostitution and human trafficking in Germany. Two women were arrested in connection with the operation, which aimed to dismantle a network involved in illegal prostitution activities and exploitation. The investigation highlights law enforcement's ongoing efforts to combat these crimes and protect vulnerable individuals involved in the sex industry, with a focus on collaboration between various agencies and support organizations: Police Operation Targets Illegal Prostitution and Human Trafficking in Germany
Andrew Tate, a prominent figure on the internet known for his kickboxing career and controversial statements, is facing troubling accusations in Romania. A spokesperson for the Romanian prosecutor's office revealed that Andrew Tate and his brother Tristan, along with two Romanian suspects, have been detained for a period of 30 days by the local anti-organized-crime unit. The suspects are under investigation for human trafficking and the creation of an organized crime group: Andrew Tate Charged with Human Trafficking in Romania
Plácido Domingo, the Spanish opera singer, is linked to a Buenos Aires sex trafficking gang. Argentine investigators conducted police raids on the gang, and recordings of Domingo allegedly requesting sexual services have surfaced. Domingo has faced previous sexual harassment accusations as part of the #MeToo movement: Contact with a sex trafficking group is one of Plácido Domingo's reported offenses
Swiss police have continued their sex trafficking campaign by placing banners with succinct phrases on websites selling sexual services. The campaign aims to raise awareness about unlawful prostitution and human trafficking, encouraging people to report suspicious activity. After six months of running the campaign, the number of reports to the National Reporting Office ACT212 has significantly increased, leading to the extension of the campaign for another six months and potential expansion to adjacent countries. The initiative has made a significant contribution to making the workplace safer for sex workers and has had a positive impact on sex trafficking awareness: Swiss police continue their sex trafficking campaign
In the Hamburg region, police conducted a massive operation against suspected human traffickers involved in sexual exploitation. Over 350 officers from the Federal Police and State Criminal Police Office raided more than 15 apartments in search of evidence. Two main suspects, a 53-year-old German and her 57-year-old business partner, were arrested for allegedly smuggling dozens of women and transsexuals from Thailand into Germany to work as illegal prostitutes in model apartments. The operation highlights the prevalence of unreported cases of human trafficking in the country and the challenges in detecting and combating sexual exploitation: Police took hundreds of officers against suspected human traffickers