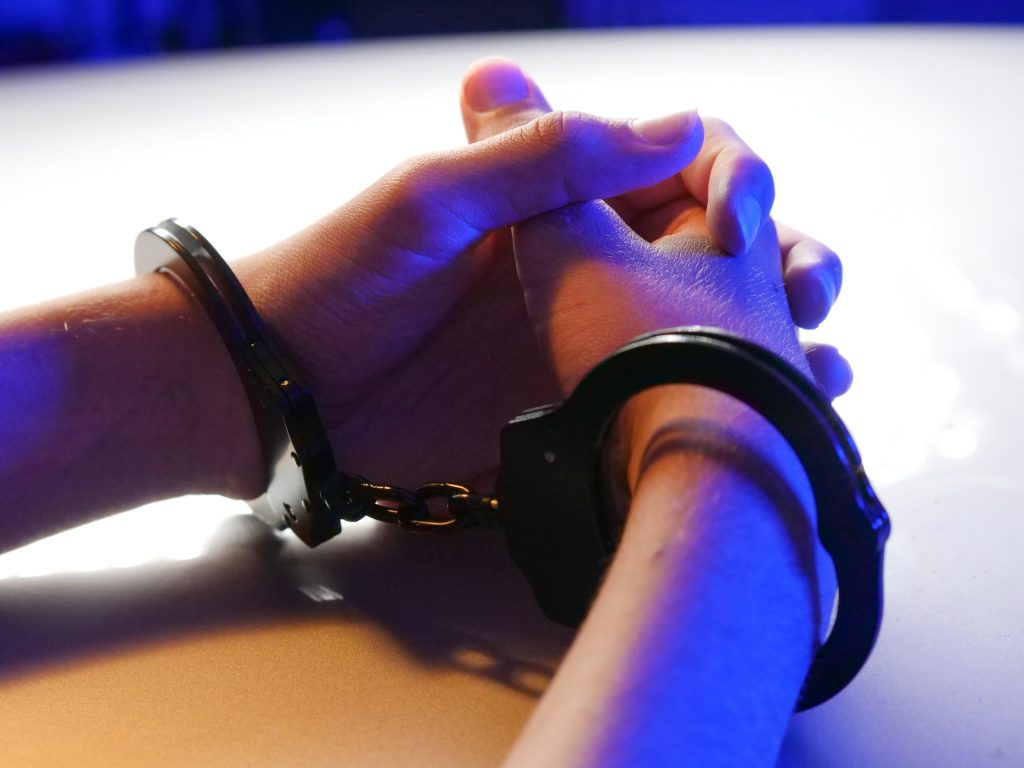 Police Operation Targets Illegal Prostitution and Human Trafficking in Germany
In a recent operation conducted by authorities in Hessen and Baden-Württemberg, several locations suspected of involvement in illegal prostitution and human trafficking were searched, resulting in the arrest of two women. The operation targeted the cities of Hanau, Offenbach, Rüsselsheim, Ulm, and the Main-Kinzig-Kreis region. The main focus of the investigation was to dismantle a network involved in illegal prostitution activities and exploitation.
According to the Frankfurt General Public Prosecutor's Office and the Federal Police, a 44-year-old German woman is accused of employing at least nine Chinese women as prostitutes, operating outside the legal framework. The allegations include organizing their employment, failing to pay social security contributions totaling nearly one million euros, as well as evading over one million euros in income and sales taxes.
Another individual, a 45-year-old Chinese woman from Ulm, allegedly coordinated the schedules of the prostitutes, negotiated prices with clients, and managed arrangements for house and hotel visits. Both women were subject to arrest warrants issued by the Hanau District Court. Additionally, a 59-year-old man is also under suspicion of being involved as a driver within the operation.
During the operation, law enforcement officers searched various residential and commercial premises, including brothels, across the targeted cities and regions. Numerous items of evidence such as mobile phones and data storage devices were seized. In order to confiscate potential criminal proceeds, assets were secured, and a bank account was frozen.
The investigation highlights the ongoing efforts of law enforcement agencies to combat illegal prostitution and human trafficking in Germany. Such operations aim to dismantle criminal networks involved in exploiting vulnerable individuals and ensure the safety and well-being of those engaged in the sex industry.
Authorities continue to emphasize the importance of collaboration between law enforcement, social services, and support organizations to effectively address the complex issues surrounding illegal prostitution and human trafficking. The recent arrests serve as a reminder of the ongoing commitment to combat these crimes and protect the rights of individuals involved in the sex industry.
As the legal proceedings unfold, authorities will continue to gather evidence and work towards bringing those responsible for these illegal activities to justice.
Previously we wrote
Berlin's Justice Senator apologizes to the operators of Artemis brothel and awards them €250,000 in compensation. The settlement comes after the unlawful pretrial detention, false charges, and defamatory statements made against the operators. The state of Berlin acknowledges its mistakes and apologizes for the significant disadvantages suffered by the accused during the raid. The operators intend to donate the compensation to charitable causes: €250,000 Compensation for Artemis: Berlin's Justice Senator Apologizes to Brothel Operators
Discover the future of human intimacy in a thought-provoking article on sex robots and love dolls. Explore the societal impact of these technologies and their ability to blur the lines between human and artificial intimacy. Learn about the advanced features of modern love dolls and programmable sex robots capable of providing movement and verbal feedback. The article also discusses the role of the porn industry in shaping perceptions of attractiveness and the potential for future advancements in lifelike androids. Dive into the ethical considerations and societal implications surrounding these technologies in the quest to unravel the future of intimacy: Exploring the Future of Intimacy: Sex Robots and Love Dolls
Uncover the truth about sexuality by debunking six prevalent sex myths in our enlightening article. From the significance of penis size to misconceptions about sexual peaks, pregnancy, male contraception, and even the "summer penis" phenomenon, we separate fact from fiction. Through evidence-based research and expert insights, we aim to empower readers with accurate knowledge to promote healthier attitudes and behaviors regarding sexuality and sexual health. Join us on this quest for sexual enlightenment and challenge the myths that have hindered our understanding for too long: Unraveling Sexuality: Debunking Six Prevalent Sex Myths
Discover a rare and unique opportunity in Hamburg's infamous Herbertstraße as a complete brothel hits the market in Europe's most renowned red-light district. This sought-after property, spanning four floors and offering 395 square meters of space, presents an unprecedented chance to own a slice of history in the heart of St. Pauli. With a discreet advertisement on "Immoscout" by Hansestadt Immobilien, the property showcases impeccable condition and an exceptional location. While a rental agreement is currently in place, the allure of this hot property is undeniable: Germany's Hottest Property Hits the Market in Hamburg's Red-Light District